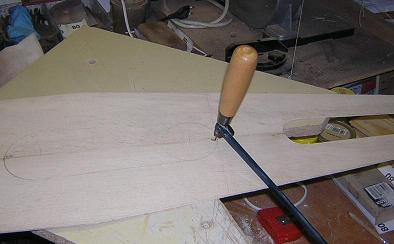 The cutting of the back was relatively simple. It was constructed in a similar way to the front, from 2 pieces of guitar side wood, though this time the join was down the centre.

Having marked out the access holes, I drilled a hole at the end of each to enable the saw entry.

The access holes are to enable the harp to be strung up.